Sarah Webb | Editor |

Rental Magazine
Simply having a presence online isn't enough to retain, and obtain, new customers
For your Success

Founded in 1943, XCMG has stood at the forefront of the Chinese construction machinery industry and developed into one of the domestic industry's largest, most influential, and most competitive enterprise groups with the most complete product varieties and series. We are excited to be able to offer our extensive and diverse machine line up to the US market.

Learn More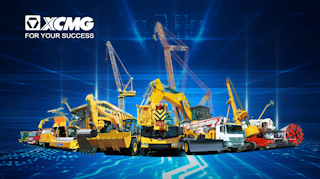 For your Success
Founded in 1943, XCMG has stood at the forefront of the Chinese construction machinery industry and developed into one of the domestic industry's largest, most influential, and most competitive enterprise groups with the most complete product varieties and series. We are excited to be able to offer our extensive and diverse machine line up to the US market.
Learn More
Depending on if the project will allow, contractors might find fiber-reinforcement a cost-effective alternative to provide durability. However, it can be challenging. Download this document that lists 10 Things to Know About Concrete Fiber-Reinforcement.
Maintenance and repair is a significant area where cost control options exist, even as price pressures remain elevated year-over-year.
Available at select Bobcat dealerships, this package includes the platinum edition of the E35 (33 hp) compact excavator, the T76 compact track loader and S76 skid-steer loader.
IPAF President Karin Nars talks with Rental Editor Sarah Webb about how she got into the industry, successes and challenges she's faced and her goals for IPAF moving forward.