Powered By

Today, we call this "proptech" (property technology), which defines a range of technologies that are enhancing living spaces such as security systems, communications networks, AI-enhanced databases, property management systems, entertainment setups, and m
Break the mold. Even your own.

We showed off new features, cabs, and fleet power in Vegas this year. But we're never finished. When we decided to make our new excavators, R&D used best-in-class production benchmarks as the numbers to beat. These all-Deere machines prove we're all in — you deserve it, and we won't settle for less.

LOOK INTO THE FUTURE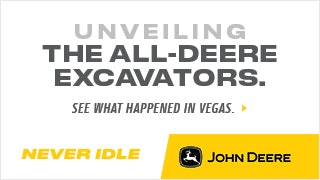 Break the mold. Even your own.
We showed off new features, cabs, and fleet power in Vegas this year. But we're never finished. When we decided to make our new excavators, R&D used best-in-class production benchmarks as the numbers to beat. These all-Deere machines prove we're all in — you deserve it, and we won't settle for less.
LOOK INTO THE FUTURE
The main objective of WSNs is to stay ahead of time-consuming and costly repairs through effective forecasting.
With a fully charged battery, the MK_1 has a range of more than 190 miles, enabling it to operate off-road for up to 16 hours on a single battery charge.
Equipped with bottom-located rubber wheels for transport around the jobsite, the ladders in this series feature a fixed tool tray and full length handrail.
A trucking tanker containing 8,500 gallons of gas caught fire and collapsed a portion of I-95 in northern Philadelphia, PA, one of the busiest urban corridors of the Northeast, revealing how fragile our system can really be.