| | | |
| --- | --- | --- |
| Powered By: | | |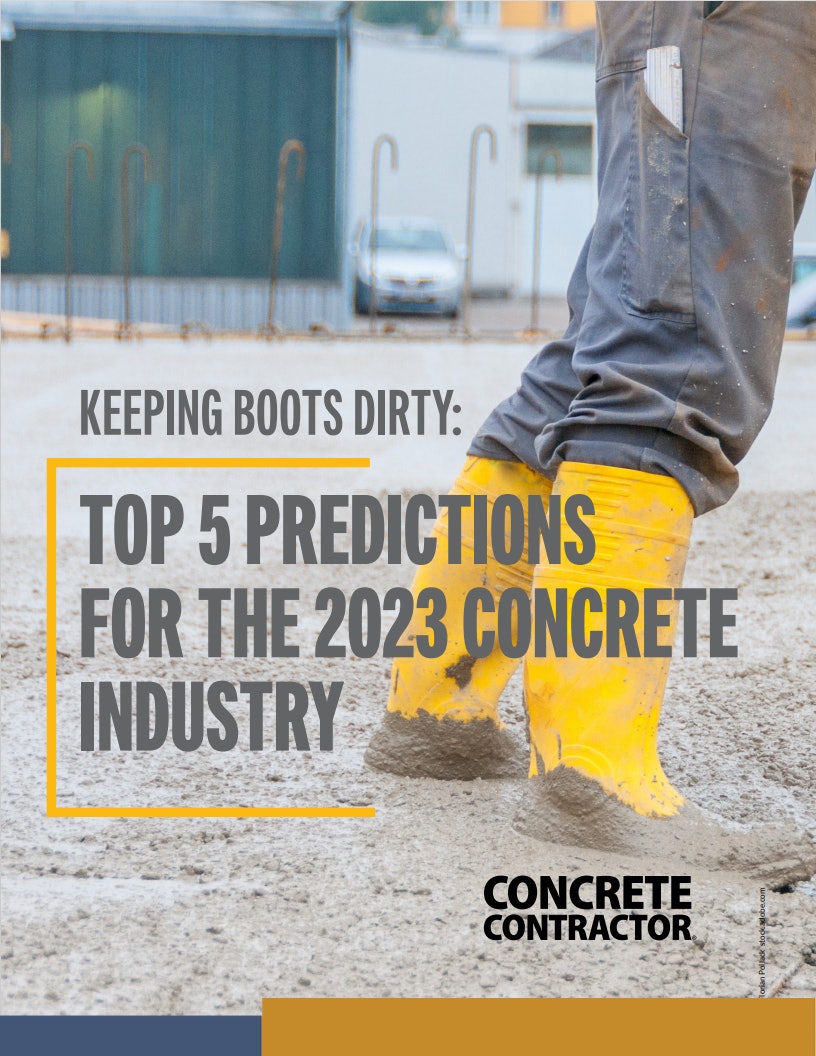 Concrete Contractor connected with Maria Davidson, CEO and founder of Kojo for her insight into this past year and what 2023 will look like. Apart from being on the forefront of material data, Maria has been a council member for Forbes magazine.
Foster Ladlee, SANY's head of road equipment, discusses the importance of customer feedback when designing large machines for the construction industry. Don't miss this conversation over a nail-biting game of cornhole at CONEXPO 2023.
Wacker Neuson's emission-free reversible plate is designed for working in trenches and indoors, as well as on jobsites that have strict environmental or noise guidelines. The cordless machine produces 6,744 lbs. of centrifugal force.
CSI exec and The Link CEO Hugh Seaton shares insights from his current and coming books, compares software APIs to a McDonald's drive through and otherwise demystifies the direction of cloud construction tech.
In a crowded market for field-based productivity solutions, Assignar changes focus from telematics integration to ERP integrations and continues to eliminate non-value-added work on site.
BRUNT's new workwear offerings can help you beat the heat this spring and summer, as you take on construction and landscaping jobs under the sun.
These rubber boots offer comfort, durability and safety, among a variety of other benefits on slippery surfaces and dangerous working environments.