| | | |
| --- | --- | --- |
| Powered By: | | |
Breaking Ground - Ironpros
Get to know FPT Industrial at CONEXPO/CON-AGG!

Get to know FPT Industrial, the world-leading manufacturer of low environmental impact solutions, presenting its full range of Tier 4 Final and Stage V, 2.8-to-16 liter engines. No better place to do it than CONEXPO/CON-AGG! Braden Cammauf, Vice President of FPT Industrial North America, introduces the iconic family of engines which can be fully dressed and ready for your build with unparalleled speed.

Watch Now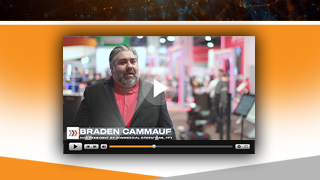 Get to know FPT Industrial at CONEXPO/CON-AGG!
Get to know FPT Industrial, the world-leading manufacturer of low environmental impact solutions, presenting its full range of Tier 4 Final and Stage V, 2.8-to-16 liter engines. No better place to do it than CONEXPO/CON-AGG! Braden Cammauf, Vice President of FPT Industrial North America, introduces the iconic family of engines which can be fully dressed and ready for your build with unparalleled speed.
Watch Now
IRONPROS ConTech Solution Finder
Take your business to new heights - use the IRONPROS ConTech Solution Finder to quickly uncover software recommendations for demanding construction projects.