Powered By

Get to know FPT Industrial at CONEXPO/CON-AGG!

Get to know FPT Industrial, the world-leading manufacturer of low environmental impact solutions, presenting its full range of Tier 4 Final and Stage V, 2.8-to-16 liter engines. No better place to do it than CONEXPO/CON-AGG! Braden Cammauf, Vice President of FPT Industrial North America, introduces the iconic family of engines which can be fully dressed and ready for your build with unparalleled speed.

Watch Now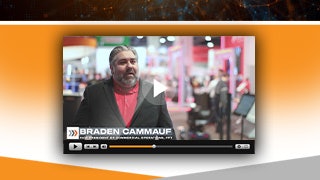 Get to know FPT Industrial at CONEXPO/CON-AGG!
Get to know FPT Industrial, the world-leading manufacturer of low environmental impact solutions, presenting its full range of Tier 4 Final and Stage V, 2.8-to-16 liter engines. No better place to do it than CONEXPO/CON-AGG! Braden Cammauf, Vice President of FPT Industrial North America, introduces the iconic family of engines which can be fully dressed and ready for your build with unparalleled speed.
Watch Now
The CASE Minotaur DL550 is a hybrid beast equipped with a standard 1.25-cu.-yd. bucket for loading and material handling, as well as CASE SiteWatch telematics.
The latest compact excavators thrive in applications where rubber tracked excavators and backhoes have always been limited.
How exactly do cotton construction shirts compare to—and differ from—polyester shirts? Check out our selection of breathable work shirts for staying cool on construction sites.
Logging is 39 times more dangerous than average jobs in the country, according to the Bureau of Labor Statistics. Stay safe while logging with these heavy-duty boots.
Take your business to new heights - use the IRONPROS ConTech Solution Finder to quickly uncover software recommendations for demanding construction projects.
Slate CPO Joel Hutchines shares powerful concepts and terms to help your contracting business master offsite construction.