Jessica Lombardo | Content Director, Marketing Services |

Pavement
Despite having fewer contractors participate in the 2022 Pavement Top Contractor survey, the results show large jumps in revenue and steady profit margins for paving and pavement maintenance contractors
Safe Turns Save Lives

Reduce fatalities and injuries in intersections by 20% using Treetop Products' Left Turn Calming Solutions. Is your city looking for a proven solution to decrease left or right-turn speeds, backed by a 15-year guarantee? Click to get a free sample of our Premium Speed Bump to see for yourself. 

Visit TreeTopProducts.com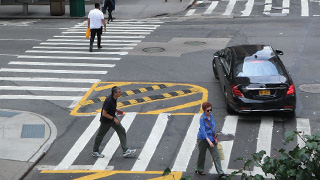 Safe Turns Save Lives
Reduce fatalities and injuries in intersections by 20% using Treetop Products' Left Turn Calming Solutions. Is your city looking for a proven solution to decrease left or right-turn speeds, backed by a 15-year guarantee? Click to get a free sample of our Premium Speed Bump to see for yourself. 
Visit TreeTopProducts.com
Paving-only sales for the Top 50 contractors is up over 60 million this year, proving that larger projects were let in 2021 compared to 2020
Higher profit margins took a hit, but sales seem to be way up
This year, the Sealcoating Top 50 list saw a jump of $42 million in sales and steady profit margins
As with all the other 2022 Top Contractor Lists lists (paving, sealcoating and striping) the total revenue in this segment is way up compared to last year - again with 25 less companies to comprise the total.
ATSSA announces courses for new hires, SAKAI America adds to sales team